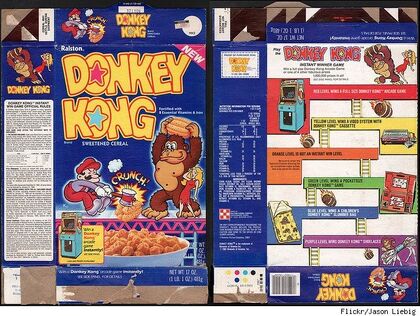 "Sweetened Cereal"
In 1981, Donkey Kong became the biggest selling arcade game, overtaking the top spot from Pac-Man. The following year, Ralston capitalized on the game's popularity by introducing Donkey Kong Cereal.
The cereal was promoted as "crunchy barrels of fun for breakfast". The cereal pieces were shaped like small barrels.
General Mills followed Ralston's lead and introduced an arcade game-based cereal of their own in 1983: Pac-Man Cereal.
Ralston
Donkey Kong
1982
1989
Television advertising for Donkey Kong Cereal promoted the cereal's crunch. In one ad, a voice-over (which sounded very much like James Earl Jones) says, "the sweet, crunchy, corn taste will drive you ape."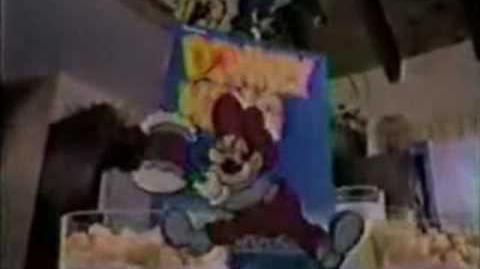 Community content is available under
CC-BY-SA
unless otherwise noted.